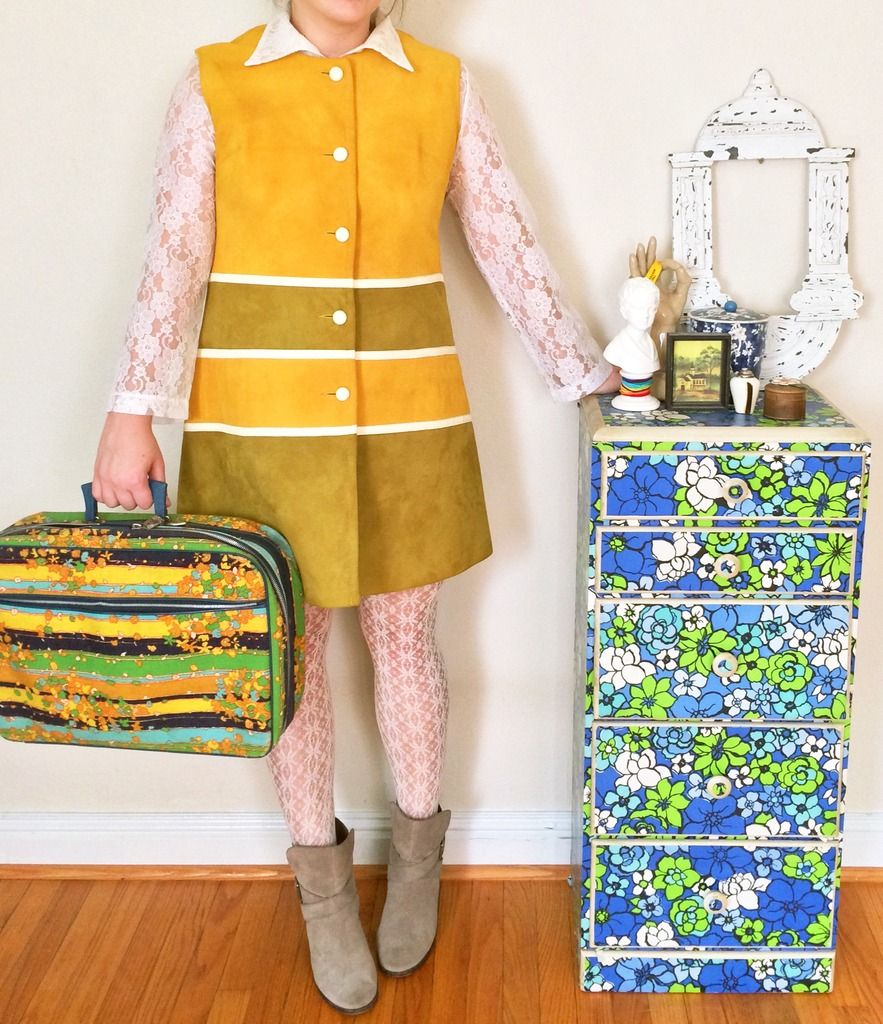 Do you ever find that your love of something influences your purchase of something else?
I don't always to go estate sales--the lines to get inside sales around the St. Louis area can get crazy, and I don't always have the patience--but I can't resist checking out houses when the preview photos show a home firmly planted in the past. I love craftsmanship details like woodwork and stained glass, but also enjoy seeing decades-old fixtures and dated wallpapers still in use... the wallpapers especially. They're beautiful, horrifying, funny, and as comforting as being back at my grandparents' house. I found this chest of drawers at a home in a St. Louis suburb still stacked with its sea foam carpets and a "unique," obnoxious wallpaper in each room (get a load of the
pink, geometric-wallpapered bathroom
in this house for an idea). It's likely the paper on the dresser was once wallpaper, though I didn't see it on any walls in the house. Since I'm still in the renter phase of my life, I hoped buying this dresser will curb my craving for full walls of patterns until I'm a homeowner!