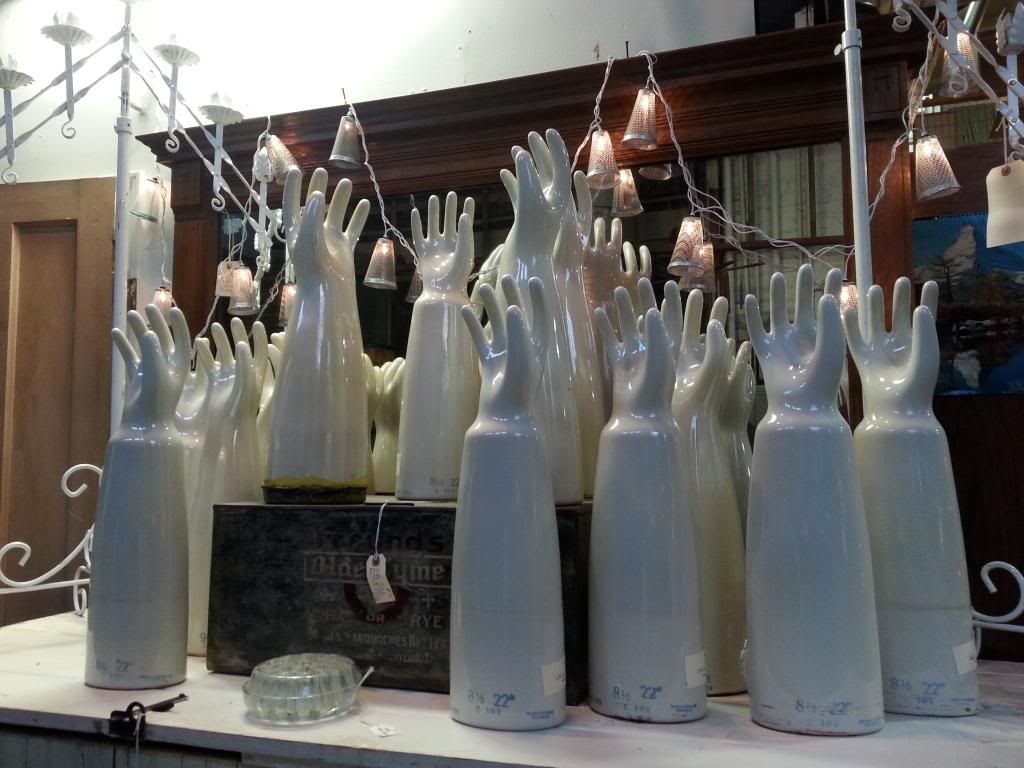 From USofVintage founder Karlie Baker:
Quintessential Antiques
(5707 Manchester Ave.)
is one of the great hidden treasures of the St. Louis antiques world in St. Louis. I found it while out shopping with my mom and sister for my birthday shortly after moving to the city. The people at the nearby
Green Shag Market
mentioned it on our way out, with this caveat: the store is only open the first seven days of each month (with an
Etsy store
on the side)! One Yelper nailed the store's elusiveness on the head by dubbing the store 'Brigadoon Antiques!'
Unless someone told you about it, or you happened to see the semi-washed out 'antiques' sign posted up on the second floor, you'd never know the building was occupied. The inside is a mecca of 'shabby chic' decor, and features many large items items that wouldn't fit in your average store, like 10-foot doors and hulking glass book cases (they have a truck bay on the side of their building for transport in and out). Sometimes the items can venture from cute into creepy, as evidenced by this display of porcelain hands.
If you dig antiques, it's definitely worth a browse!