Carmen Boeser of
The Ruby Zipper
and Karlie Baker of
Bringing Up Bust Form
share their favorite purchases from
The Green Shag Market
(5733 Manchester Ave., St. Louis, Mo.).
Miniature bust forms
Image courtesy of Karlie Baker
The Green Shag Market is one of St. Louis's most eclectic antique malls, earning it the title of '
Best Vintage Shop
' in Riverfront Times' Best Of awards in 2013 and capturing the hearts of at least two local style bloggers.
Carmen said the marketplace is a great spot if you're on the lookout for vintage jewelry, sweaters or knick-knacks, and that you don't necessarily need to walk in with a want list to find something that feels fated for you.
"I don't go into a vintage store looking for anything specific - I keep an open mind and take my time so that I can appreciate all the treasures," she said. "There are so many booths with vintage and antique items, it is fun just window shopping. You never know what you'll find!"
It's definitely a safe bet for shopping with a group, because there are items for every decade preference and style, including an entire room of mostly midcentury pieces. Prices can vary greatly by vendor, but trust me, there are steals to be found! (I walked out with a classroom map for $30, a far cry from the $100+ versions I'd seen at other markets or on Ebay.) The owners also host occasional parking lot sales, and always keep a table inside the front door full of flyers for other antique stores and upcoming sales.
(Local shopping tip: If you happen to be at The Green Shag Market during the first seven days of the month, mosey a few doors east to
Quintessential Antiques, a.k.a., "Brigadoon Antiques"
to check out their stock of shabby chic home decor and other salvaged items!)
Written by Karlie Baker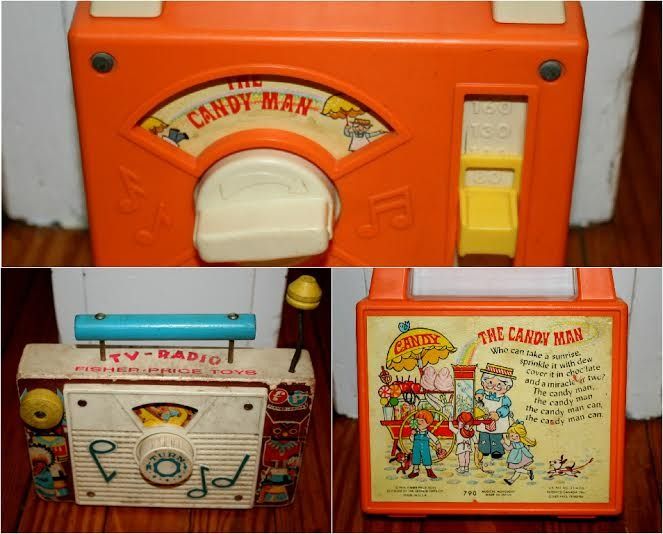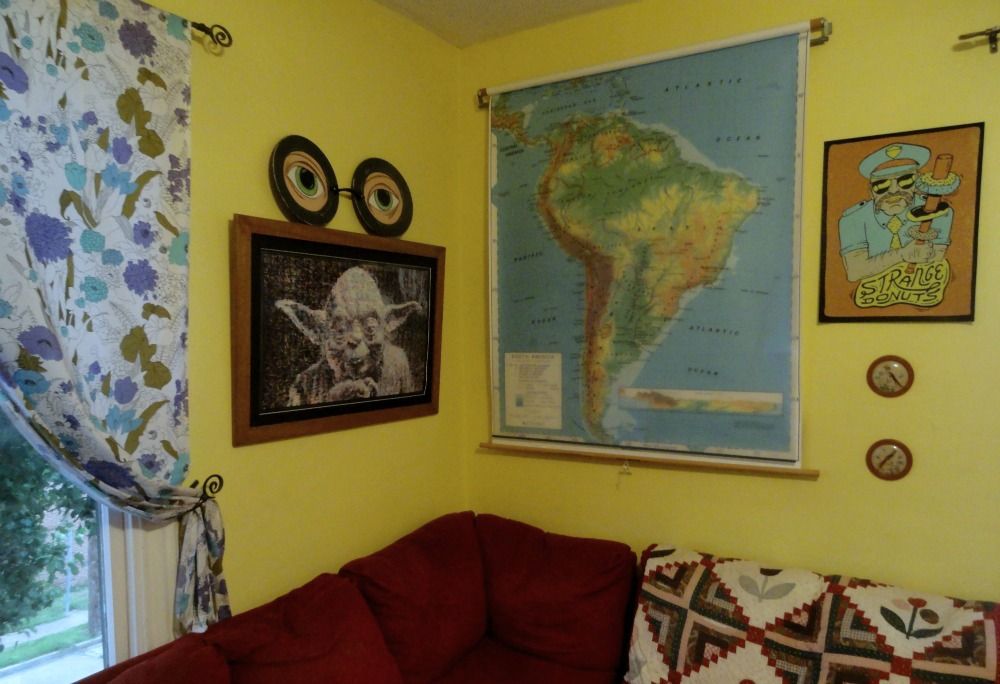 South America map
Image courtesy of Karlie Baker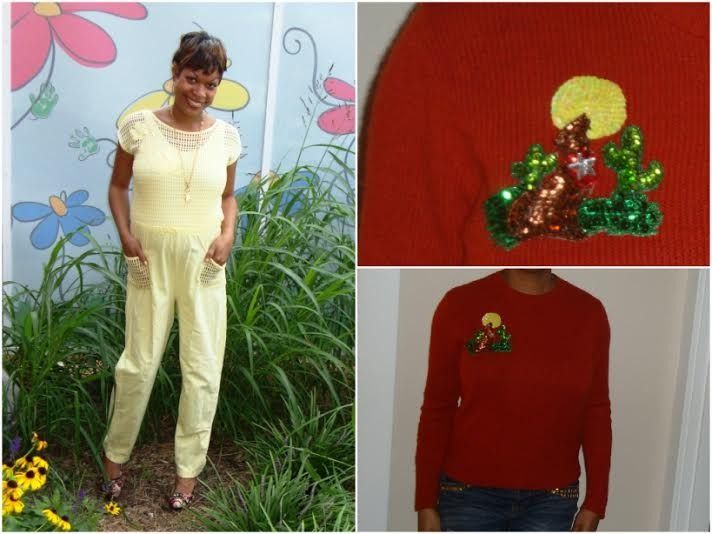 Carmen Boeser of The Ruby Zipper modeling vintage jewelry found at The Green Shag Market
Image courtesy of The Ruby Zipper