Karlie Baker of
Bringing Up Bust Form
shares a couple of her favorite purchases from the Belleville Flea Market (200 S Belt E, Belleville, Ill.):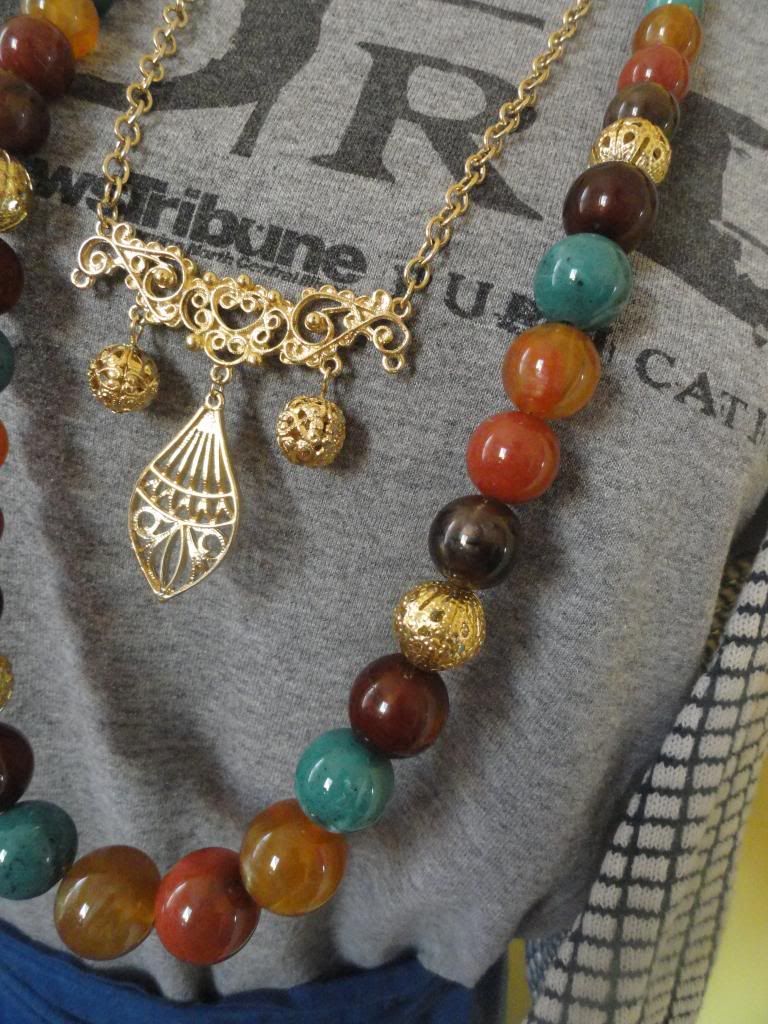 For any of you ladies in the St. Louis metro or southwestern Illinois: get your vintage-loving butt to the Belleville Flea Market! Every third weekend of the month (meaning this weekend!), vendors congregate at the
Belle-Clair Fairgrounds & Expo Center
for your perusing pleasure. You'll find trinkets and silver pieces and homemade snacks, but my absolute must-stop table involves $1 vintage costume jewelry. You heard me: one friggin' dollar.
Okay, technically, he advertises each piece at $2 a pop. But people who hoard jewelry by the fistful (like me) can snag 10 pieces or more at just $1 each! It's a great stop for people who are testing out new jewelry styles, upcycling beads for new jewelry pieces, or are prone to breaking jewelry and don't want to make a big investment.
If you want to make a weekend of it, check out these other outdoor sales in the St. Louis area:
St. Louis Swap Meet (May 17) at Lemp Brewery (Lemp Avenue at Cherokee Street), and will continue Sundays at 9:30 a.m, except holidays
River City Jamboree (May 17) at Mad Magician (5625 Manchester Rd.)