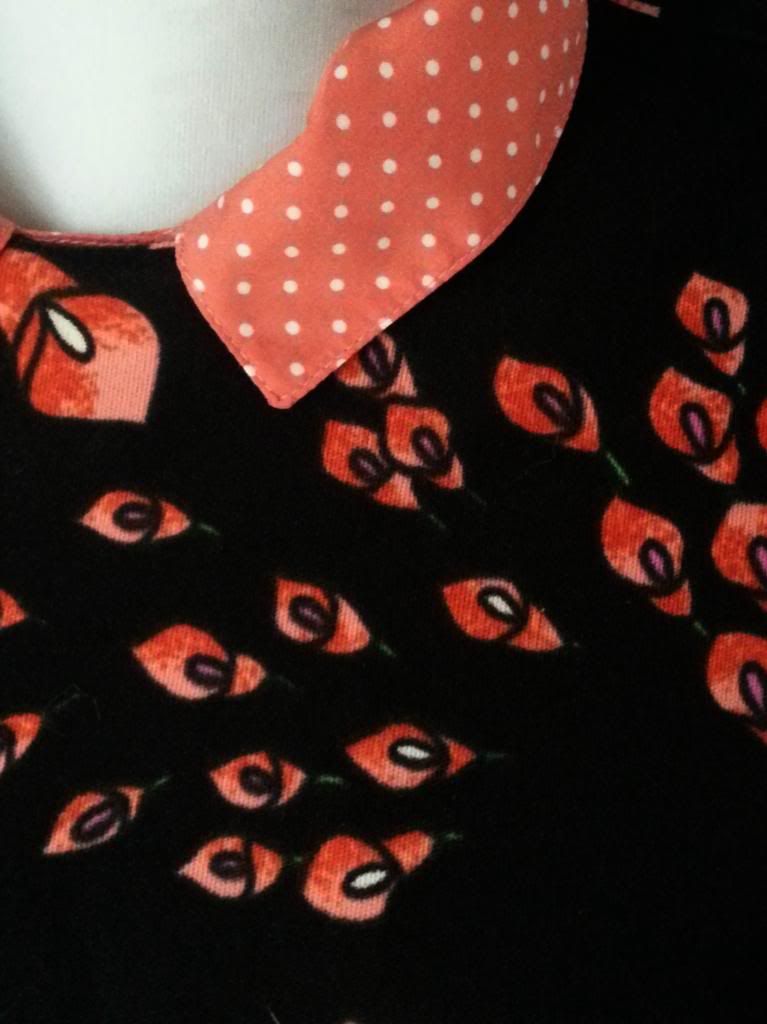 Outfit details: both shirts thrifted
"Ever since I started thrifting in junior high, my eye has been drawn to bright prints. I've since discovered the art of statement jewelry, but to me, a fun pattern has always been the laziest but most effective way to pack punch into an outfit (to a point where I'd argue incorporating prints has become part of my style identity).

Paisley, polka dots, novelty prints... but my favorite has always been floral, because there are so many styles and combinations of colors within that category. This tulip print is one of the most unique florals I've found. For a long time I wore this shirt alone as the statement it was, maybe daring to jazz it up with a necklace. Lately I like pulling colors out of the tulip pattern and coordinate them with a collared shirt for layering. Floral and polka dots are my go-to pairing because they introduce a little chaos into your outfit while still appearing polished--which is about as close to preppy as I get. I love this combination! How can you not smile when looking at it?"